2008 Christmas Party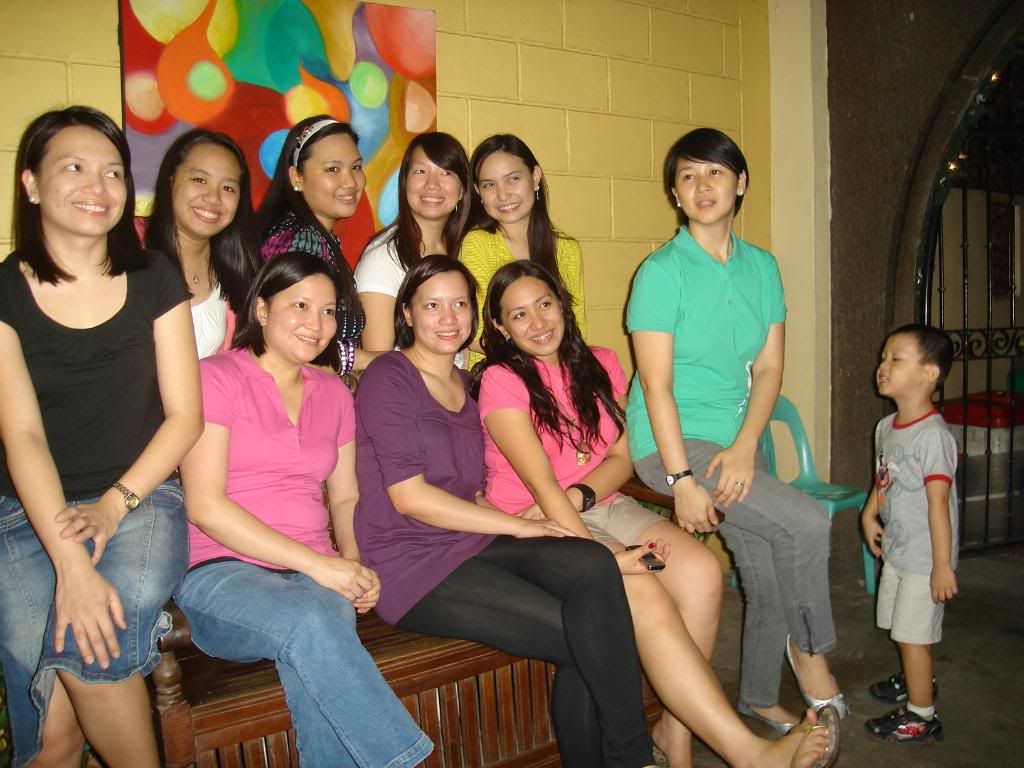 NEWS FROM THE CLAN. Be updated on what's happenning with the family.
CONDOLENCE TO KUYA ROD and FAMILY.
Hi Everyone,

Highly appreciate if a minute of your time will be spared to pray for our dearest Ate Bebs ( wife of Kuya Rod from Australia ). She passed away Easter Sunday 2007.
Please find the simple prayer.

May the soul of our dearest Ate Bebs, through the mercy of God, rest in peace!
Thanks.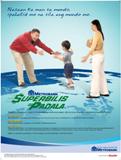 The new Metrobank Super Bilis Poster. Can you guess who are in the picture?
THE GIFT of LIFE. The Rolly Alarcon Heart Attack. Dedicated to all my Friends.

Palawan Expedition. Rolly and his family took some time off to visit Palawan this summer. They were welcomed by their gracious hosts, Sammy and Nitz .
Our condolence to the family of Tiya Toyang who passed away last February 2005. May she rest-in-peace.
Sister Celine Birthday Ride. The Alarcon Family took their big bikes to Mt. Carmel in Lipa City to celebrate the birthday of Sis. Celine.

Punta Fuego Ride. When the Alarcons from Australia came over last December, the boys rode to Punta Fuego in Batangas for some speed run. Kuya Rod and Aris experienced the cool breeze and the twisting roads going there.
Punta Baluarte - Tagaytay Highlands Ride. Before returning to the land down under, THE

BOYS were able to make another bike run, this time, with Gen. Boy Reodica on tow. The route took them to the Mushroomburger - Punta Baluarte - Tagaytay Highlands. They were met at Tagaytay Highlands by the THE GIRLS where everyone feasted on the great food that was served for lunch.
December 11-13, 2007. For 3 days, Robert and Aris rode up to Northern Luzon to Vigan, Laoag and Pagudpud. Then on the way back took Cagayan, Isabela, Banaue, Nueva Viscaya and Nueva Ecija. A total of 1700 kms. This is what local bikers commonly call the Northern Loop. It was a thrill to see our country from a different perspective. The roads were perfect and the sceneries were breathtaking. A trip all of us should take at least once.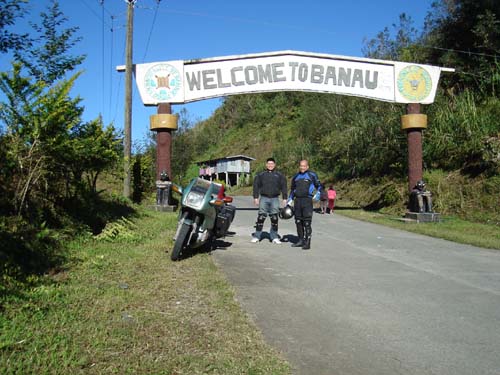 [Home] [Directory] [YahooGroup][ChatRoom]
Family Tree under construction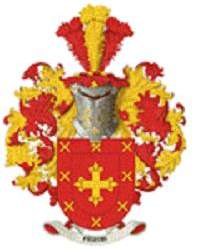 Trace your roots. We are striving to complete our Family Tree so we are calling all relatives to help us. Please submit updates to tribungalarcon@yahoo.com.
Activities Have you heard of the latest activity? Here are some of the happenings folks.
Alarcon Family Christmas 2005 Party. The Alarcon Family (Pablo and Miguela Alarcon) held their Christmas Eve party at the original houe in Pao Street, Quezon City last Dec. 24, 2005.

Reunion 2005. What great fun the clan had. When would be the next time? More pictures here.

Eric-Autumn Wedding. Last December 2004, the much awaited wedding of Eric and Autum was solemnized at Fernwoods. The couple has since migrated to Australia where they plan to settle for good. Good Luck !

Arvi-MichelleWedding. Fr.Rogelio Alarcon, as usual, officiated the wedding held at the Calaruega Church in Tataytay City.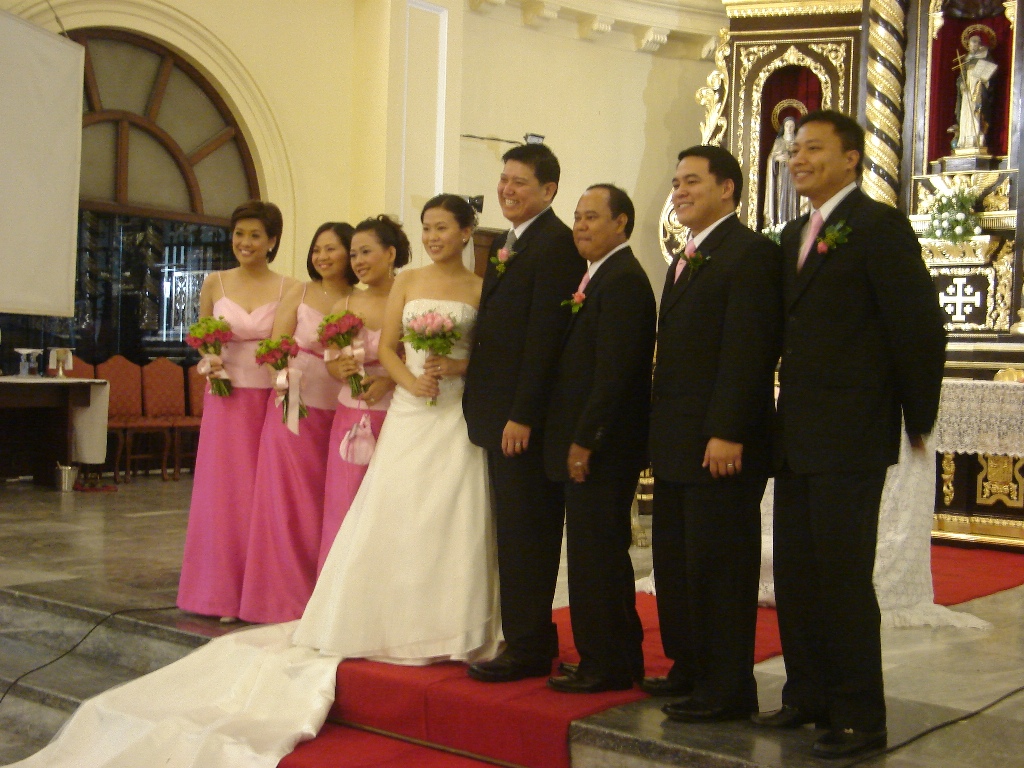 Aris - Jen Wedding. Solemnized last July 21, 2006 at the Sanctuario de San Antonio with Father Caloy as Officiating Priest. The Reception was held at the Manila Polo Club in Forbes Park.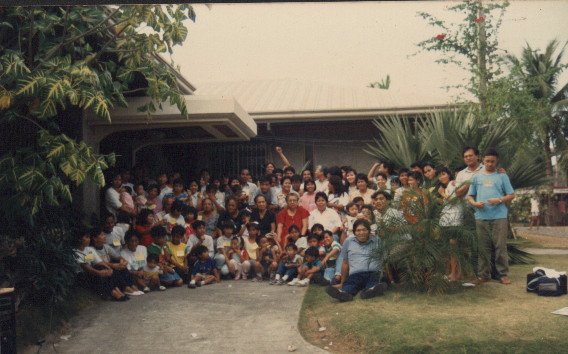 HOW MANY DO YOU RECOGNIZE ?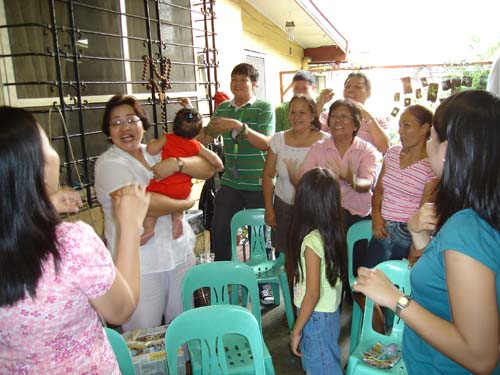 DECEMBER 2007 Christmas Party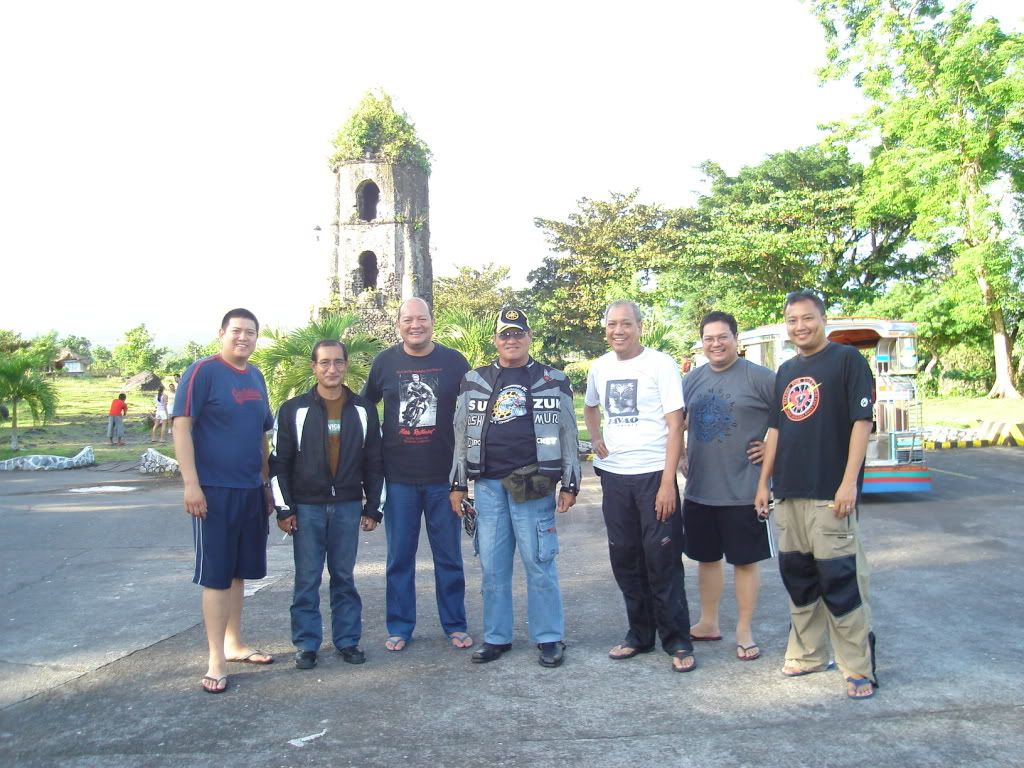 DECEMBER 2008 Bicol Run
November 18, 2008. The INFANTA QUEZON run. The XR200 bike of Jolly was put to a test and passed with flying colors..
November 3-6, 2008. This time, the ALARCON Boys took their bikes to the BICOL Region to pay homage to Mayon Volcano. The group was met by some members of the Bicol Iron Horses who gave us a warm welcome.
Get in touch with us Our very own message area. You can send messages to everyone in the Philippines and abroad.